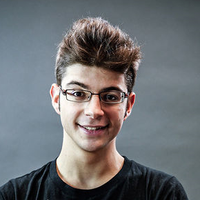 Ceb
Also known as: Fuckingmad, Mad, Madshka, 7Mad-, 7Mad, 7ckngMad
Sébastien Debs, 27 years France
3
Gold in tournaments:
The International 2018
Pinnacle DotA 2 Cup
4
Silver in tournaments:
WePlay! Dota 2 Winter Madness
ASUS Play It Cool
JoinDOTA MLG Pro League Season #2
GSL QIWI Dota2
5
Bronze in tournaments:
ESL One Katowice 2019
Midas Mode
Gfinity Dota 2 Cup
SLTV StarSeries VIII
Dota 2 Champions League Season 1

Total matches: 402
7ckngMad is a professional French Dota 2 player. He gained fame and recognition when he competed for Western Wolves and mTw in 2012. Throughout his career the French player switched many average teams and stacks but never stayed for long in any of them. During his time with Sigma.int 7ckingMad made his first appearance in the international scene and took part in large tournaments. Due to changing teams often he didn't manage to make any particular achievements in Europe. He spent a short time playing for The Alliance. 7ckngMad plays Position 5.
Participation in teams
Team

Winners Draws Losers
Awards
Place

Tournament

Prize

Prize fund
See also