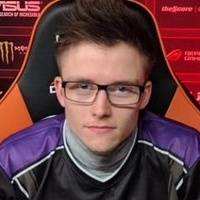 Ace
Marcus Hoelgaard, 25 years Denmark
19
Gold in tournaments:
GG.Bet Dota 2 Invitational
DreamLeague Season 9
Captains Draft 4.0
DreamLeague Season 8
ESL One Hamburg 2017 Europe Qualifier
StarLadder i-League Invitational #3: Europe Qualifier
PGL Open Bucharest 2017. Europe Qualifier
OMEN Dota 2 Cup
WellPlay Invitational #5
ProDotA Cup Europe #12
Dota 2 Champions League Season 9
WESG 2016. Europe LAN QUalifier
Royal Arena #1
WellPlay Invitational #4
Elements Cup #2
Dota 2 Offence Season 1
WellPlay Invitational #3
joinDOTA League Season 10 Europe
Rumble Town
10
Silver in tournaments:
WePlay! Valentine Madness
ESL One Hamburg 2017
ProDotA Cup Europe #19
Betway Arena King of the Hill #5
WESG 2016 Dota 2
ProDotA Cup Europe #10
Loot Market Invitational
WellPlay Invitational #2
Solid Dota 2 Challenge
GIGABYTE Challenge #7
8
Bronze in tournaments:
WePlay! Dota 2 Winter Madness
Autumn Brawl
GESC: Thailand Minor
ESL One Genting 2018
SL i-League Invitational Season 3
Overpower Cup
Dota 2 Champions League Season 8
Netolic Pro League #4 West

Team player
Ninjas in Pyjamas
Total matches: 724
Ace is a professional Dota 2 player from Denmark. His career started in June 2012 when he joined the Danish team Gamer University. However, the player gained recognition at the end of 2012 after he had been invited to 3DMAX. Not being able to achieve success, the roster disbanded in April 2013. His next team was a stack called Team Life, which was signed by mousesports in October 2013. The Danish squad was the swan song for the organization. In January 2014, having accomplished nothing particular, the team was left without sponsorship. In February they were signed by Meet Your Makers who couldn't afford a solid roster at the time. In September 2014 the team disbanded. Ace made a break. However, he occasionally played for some European teams as a substitute. He competed for The Alliance at ASUS ROG DreamLeague Season 2. At the beginning of 2015 Marcus joined another Danish team called Lianghao which received Flipsid3 Tactics's support. Nevertheless, the team disbanded in April 2015. Ace returned to the scene in August 2015 with the stack Danish Bears. Marcus plays Offlane and Carry. His signature heroes are Clockwerk, Anti-Mage, and Timbersaw.
Participation in teams
Team

Winners Draws Losers
Awards
Place

Tournament

Prize

Prize fund
See also