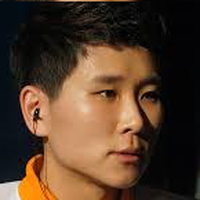 Acorn
Also known as: Acorn, Cheonju, ChuChu
Choi Cheon-ju, South Korea
2
Gold in tournaments:
LPL Summer 2015
OGN Champions Spring 2014
2
Silver in tournaments:
LPL Spring 2015
OGN Champions Summer 2014
Total matches: 119
Acorn is a professional League of Legends player. He has been playing League of Legends competitively since 2012. His main role is Top Lane. He initially competed for CSG who merged with MVP Blue in February 2013. Playing for the team, he won OGN Club Masters. In September 2013 the entire roster was signed by Samsung Galaxy Blue. Having shown strong performance during the season, the team qualified for the 2014 World Championship, where their colleagues and future world champions Samsung Galaxy White finished their run at the event. Acorn's squad ended up with the 3rd-4th place. In November 2014 the athlete moved to China where he played for LGD. Together with the team he won 2014 WGT and 2015 LPL Summer. However, they failed at the 2015 World Championship, having placed 9th-12th. In December 2015 he became an analyst, still staying in LGD. In May 2016 Acorn left the team and joined Hyper Youth Gaming that was renamed to Saint Club shortly after.
Participation in teams
Team

Winners Draws Losers
Awards
Place

Tournament

Prize

Prize fund