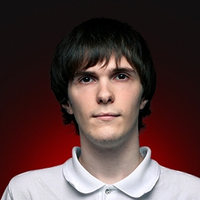 Alex Ich
Alexei Ichetovkin, 27 years Russia
3
Gold in tournaments:
SLTV LOL StarSeries Season IV
DreamHack Summer 2014 LoL
IEM Season VIII Cologne Pro Tournament
3
Bronze in tournaments:
LoL Pro League Season 2
Black Monster Cup EU Fall
IEM Season VIII - World Championship
Total matches: 104
Alex Ich has been playing competitive League of Legends since 2010. He was captain of Gambit Gaming, who earlier had been part of Moscow 5. He mains mid, though he had played top and jungle professionally before. His champion pool is large. For example, Alex played Master Yi, Zilean and Galio. He popularised midlane assassins like Kha'Zix and Zed in Season 3. His favourite champion is Ryze. One of few married professional players. His son Dmitriy was born on the 7th of February, 2013.
Participation in teams
Team

Winners Draws Losers
Awards
Place

Tournament

Prize

Prize fund