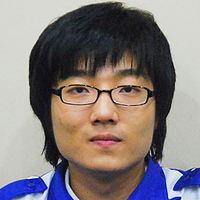 Alicia
Yang Joon Sik, 32 years South Korea
1
Silver in tournaments:
Acer TeamStory Cup Season 2
1
Bronze in tournaments:
WCS 2014 Season 1 America
Total matches: 52
Born in 1987, Alicia is one of the eldest StarCraft II players. The guy whose nickname was inspired by the "Alicia's tears" item from Dungeon Fighter, played both StarCraft: Brood War and Warcraft II, but he wasn't a pro. He has been considering becoming a professional Warcraft player, but the army interfered, refusing to give him another deferment. Perhaps, it was for the better, because Warcraft had been declining and he came back from his military by the beginning of StarCraft II beta. He didn't miss his chance and became a professional gamer, as BoxeR had noticed him during SlayerS' auditioning tournament. Alicia got a contract even though he had not won the tournament. As part of SlayerS and then TotalBiscuit's Axiom, he realised his full potential. He hasn't won a major tournament, but it would be wrong to expect from a guy who became a pro at the age of 23. He made it to the final of MLG (twice) and NASL, the semi-final of WCS America and ASUS ROG. He made a name for himself as a smart player who can come up with an interesting build or strategy and then use it.
Participation in teams
Team

Winners Draws Losers
Awards
Place

Tournament

Prize

Prize fund