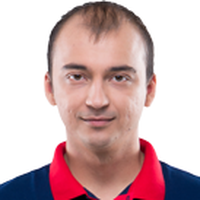 ALWAYSWANNAFLY
Andrey Bondarenko, 28 years Ukraine
23
Gold in tournaments:
MID.TV Challenge Cup
ProDotA Cup Europe #25
ProDotA Cup Europe #24
ProDotA Cup Europe #23
Blood in the Streets #1
ProDotA Cup Europe #16
ProDotA Cup Europe #11
Loot Market Invitational
BTS Europe #2
ProDotA Cup Europe 2015
PGL Dota 2 Pro-AM
Dota 2 Champions League Season 5
JoinDOTA MLG Pro League Season #1
joinDOTA Masters Season 15
SLTV StarSeries XI LAN Finals
GIGABYTE Challenge #10
Excellent Moscow Cup #2
Dota 2 Champions League Season 3
TECHLABS CUP RU 2014
Excellent Moscow Cup
EIZO Cup #11
CIS Carnage 2014
18
Silver in tournaments:
OverPower Cup Europe #3
The Perfect World Masters. Open Qualifier CIS
Overpower Cup 2
Overpower Cup
Dota 2 Danger Cup
Dota 2 Champions League Season 8
ProDotA Cup Europe #7
ProDotA Cup Europe #5
E-sport-bets Celebration Show-match Dota 2
MarsTV Dota 2 League Spring
Major All Stars Dota 2 Tournament
Esportal Dota 2 League
SLTV StarSeries IX Finals
Gfinity Dota 2 Cup
MLG T.K.O.
ESP Shock Therapy Cup
TECHLABS CUP 2013 Dota 2 GRAND FINAL
EIZO Cup #9
10
Bronze in tournaments:
EPICENTER XL
RofloTurik
Royal Arena #1
BTS Europe #4
BTS Europe #3
Dota 2 Champions League: Christmas Charity Magic
Dota 2 Champions League Season 4
Game Show Dota 2 League Season One
ASUS ROG DreamLeague Season 1
Dota 2 Champions League Season 2
Total matches: 931
Andrey is a professional Dota 2 player. He won a Half-Life tournament at the age of seven. He has been "addicted" to games ever since. ALWAYSWANNAFLY is one of the CIS' best supports, who won a lot of tournaments. He played for DTS. Chatrix, ICCup, CIS Rejects and Team Empire. In the end of 2015 he moved to Team Spirit. He managed to qualify for The Shanghai Major with them. Bondarenko played at The International 2014 and The International 2015 for Team Empire.
Participation in teams
Team

Winners Draws Losers
Awards
Place

Tournament

Prize

Prize fund
See also