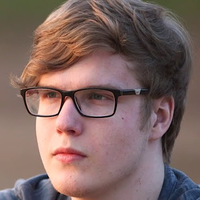 Amazing
Maurice Stückenschneider, 25 years Germany
4
Gold in tournaments:
Intel Extreme Masters - San Jose
2015 EU Challenger Series
2014 NA LCS Summer Split
IEM VIII Cologne Amateur Tournament
3
Silver in tournaments:
2018 EU LCS Summer Split
2016 EU LCS Spring Split
2015 EU LCS Summer Split
2
Bronze in tournaments:
2017 EU LCS Spring Split
2015 Season World Championship
Total matches: 244
Amazing started to play League of Legends in 2010 and became a pro two years later. He mains jungle, though he used to play AD carries, especially Ashe. His favourite champions are Nautilus, Xin Zhao, Shyvana and Lee Sin. He played in Europe till 2014, representing against All authority, Copenhagen Wolves and Team Acer. In May 2014 he decided to go overseas and played in the USA for Team SoloMid for about a year. He has been the starting jungler for Origen from Europe since Season 5.
Participation in teams
Team

Winners Draws Losers
Awards
Place

Tournament

Prize

Prize fund
See also