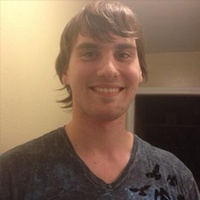 Arthelon
Also known as: Edereon
Taylor Eder, 24 years USA
3
Gold in tournaments:
2018 Heroes of the Storm Global Championship. North America Pro League. Phase #2
Enter the Storm #2: North America Cup
ESL HotS Championship - Los Angeles
4
Silver in tournaments:
DreamHack All-Stars - Austin 2016
HWC 2015 - America Championship
MSI MGA 2015 Heroes of the Storm
1
Bronze in tournaments:
North American Challenger League S1
Total matches: 29
Eder has been playing League of Legends competitively since 2012. He mains mid. He previously played World of Warcraft, becoming the gladiator in Season 6. The player was a professional swimmer as well. He reached top-3 of the SoloQ in Season 2, playing AP Tristana. He loves to troll in Ranked. In 2012 he switched to HotS. Arthelon accomplished something unique during his HotS career, having played for both Tempo Storm and Cloud 9 during their 2015 rivalry. Besides, he was one of the founders of America's most prominent team, playing for bob ross fan club from November 11 till December 15. Taylor's Azmodan deserves a special mention, as Arthelon is one of the best if not the best Azmodan player in the world.
Participation in teams
Team

Winners Draws Losers
Awards
Place

Tournament

Prize

Prize fund
See also