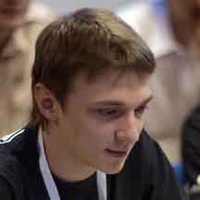 ArtStyle
Also known as: Artstyle
Ivan Antonov, 30 years Ukraine
2
Gold in tournaments:
The Summit 8
SL i-League Season 2. LAN Finals
6
Silver in tournaments:
Aftonbladet Fight Night #4
ESL One Frankfurt 2016
SL i-League Dota 2 Invitational
DreamLeague Season 5
BTS Europe #1
ASUS ROG DreamLeague Season 3
Total matches: 255
ArtStyle is a professional Dota 2 player and 2011 World Champion (as part of Natus Vincere). Ivan has been playing Dota professional since 2008. He became famous after he joined DTS, placing second at ESWC and third at WDC. In December 2010 Artstyle joined Na'Vi, became the captain of the team and won The International. After the tournament Ivan had a conflict with the organisation and left it in October 2011. He went to the next TI with Darer, but placed 9th-12-th. After a lot of failed attempts to create a new team, ArtStyle went inactive for 2 years. He came back in August 2014 with Relax, who were signed by HellRaisers shortly after. However, without getting any good results ArtStyle left the team. His StarLadder StarSeries performance with Natasha ishet Parnya was a failure. Ivan decided to help the young ScaryFaceZ stack at StarLadder StarSeries Season XI, who had played well in the qualifiers. In April 2015 Natus Vincere, who were in a crisis, invited ArtStyle to once again become their captain. Ivan accepted the offer and made the team work with his aggressive playstyle, qualifying for TI5. However, they were rather helpless at the event, placing 13th-16th. Ivan was kicked and taken back two times after the tournament, solidifying his position in December 2015. ArtStyle is an all-around player. He has played practically every role, but Ivan is at his best while playing Position 4. His signature heroes are Chen, Shadow Demon, Night Stalker. Thanks to his Night Stalker play, he is known as Ivan-Balanar. The player is famous for his aggressive playstyle and fast push strategies.
Participation in teams
Team

Winners Draws Losers
Awards
Place

Tournament

Prize

Prize fund
See also