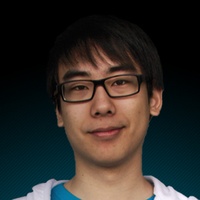 Aui_2000
Kurtis Ling, 27 years Canada
7
Gold in tournaments:
WESG 2017 North America
BTS Americas #3
The International 2015
Dota Pit League Season 3
Dota 2 Asia Championships
NVIDIA Game24 DotA 2 Invitational
MLG Championship
17
Silver in tournaments:
ZOTAC Cup Masters
Northern Arena BEAT Invitational
Moonduck Studios Dota 2 Cup
ESL One Frankfurt 2015
The Summit 3
JoinDOTA MLG Pro League Season #1
The Summit 2
ASUS ROG DreamLeague Season 2
World Cyber Arena 2014
World E-sport Championships 2014
DreamHack Bucharest 2014
Monster Energy Invitational
ASUS ROG DreamLeague Season 1
EIZO Cup #11
Dota 2 Champions League Season 2
Dota 2 Champions League Season 1
Dota 2 League Season 4
3
Bronze in tournaments:
WePlay Dota2 League Season 3
SLTV StarSeries X LAN Finals
ESL One New York
Total matches: 604
Aui_2000 is a Canadian professional Dota 2 player. He won The International 5 with Evil Geniuses. He became famous in 2012, playing for PotM Bottom and Dignitas. In September 2013 he joined RSnake.int, who shortly after moved to Cloud 9. They placed 5th-6th at TI4, but the player was kicked in January 2015. Curtis signed with Evil Geniuses, and in February the team won Dota 2 Asia Championships. However, the player peaked at TI5, placing first with EG. After the tournament Aui_2000 was suddenly removed from the team. This controversial decision was discussed a lot. After that Curtis made the new Digital Chaos. Even though Digital Chaos were strong locally, they wouldn't defeat top-tier teams from Europe and Asia. In March 2016 EG asked Aui to return after they had lost two players. Fortunately, Aui_2000 decided no bring up the past and accepted the offer. Aui_2000 played Carry for quite a while, but then switched to Support. He has been playing Carry once again since the beginning of 2016. His signature heroes are Visage, Chen, Enigma.
Participation in teams
Team

Winners Draws Losers
Awards
Place

Tournament

Prize

Prize fund
See also