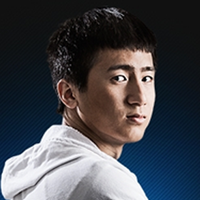 Balls
Also known as: Squirtle, The KidRobot
An Van Le, 25 years USA
2
Gold in tournaments:
IEM Season IX - San Jose LoL
NA LCS 2014 Spring Season
2
Silver in tournaments:
2015 NA LCS Spring Split
2014 NA LCS Summer Split
Total matches: 195
Balls has been playing League of Legends since the beta. He used to play some online games, but not professionally. He reached Elo 2252 in Season 1 and played Go4LoL, while thinking of becoming a professional player. An made up his mind in February 2012. He used to main AD Carry, but in the middle of 2012 he switched to Top. At some point he left the scene to pursue his studies, but he got invited to join Cloud 9 before the beginning of the NA LCS. He has been representing the team both at Spring and Summer Splits and Worlds. Still part of Cloud 9, Balls is considered to be one of the most consistent top laners of America.
Participation in teams
Team

Winners Draws Losers
Awards
Place

Tournament

Prize

Prize fund