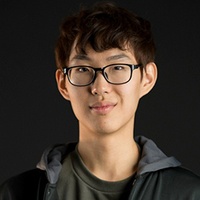 Bischu
Aaron Kim, 25 years Canada
1
Silver in tournaments:
Coke Zero NA Challenger Series

Team player
Los Angeles Gladiators
Total matches: 27
Bischu has been playing League of Legends competitively since 2012. He first played League in the middle of 2010. Bischu mains Mid with Nidalee and Katarina being his favourite champions. He plays only Katarina on his smurf called Katachu. Kim is a popular streamer.
Participation in teams
Team

Winners Draws Losers
Awards
Place

Tournament

Prize

Prize fund