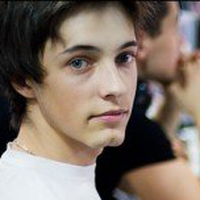 Bly
Also known as: bly4eg
Aleksandr Svusuyk, 32 years Ukraine
6
Gold in tournaments:
StarLine League Season 5
StarLine League: Season 4
StarLine 1xBet League Season 2
Acer TeamStory Cup Season 3
Acer TeamStory Cup Season 2
3
Silver in tournaments:
Monday Night Gauntlet #4
DreamHack Leipzig 2016
ZOTAC Monthly Final November 2013
5
Bronze in tournaments:
Cybbet Race Wars
ZOTAC Cup Season 2 Finals
NationWars
StarCraft 2: HOTS Regular Cup #75
RaidCall ESL Euro Series Winter 2013

Team player
Tollenz Lions
Total matches: 338
Alexander switch to StarCraft II from WarCraft III. By 2012 Bly became one of the strongest StarCraft II players of his country. For a long time he would participate in practically every online tournament. By the end of 2012 he won about 50 events of different level. In January 2012 he joined Team Acer, where alongside with the best zergs of Europe and America he started to improve. He came out victorious in WCS 2012 Europe Nationals Ukraine.
Participation in teams
Team

Winners Draws Losers
Awards
Place

Tournament

Prize

Prize fund
See also