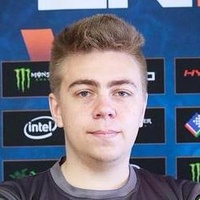 bondik
Vladislav Nеchуроrchuk, 26 years Ukraine
7
Gold in tournaments:
CIS Minor Championship — London 2018
Bets.net Masters
WESG 2017 Europe Finals
GameAgents Season 2
CIS Championship
MCS Open Grand Final CS:GO
CIS Rising
8
Silver in tournaments:
Moche XL Esports
DreamHack Tours 2018
ROG Masters 2017
Asia Minor Championship 2018 — Boston
DreamHack Tours 2017
European Minor Championship 2017 — Atlanta
DreamHack Tours 2016
Acer Predator Masters Season 2
7
Bronze in tournaments:
CS:GO Super League 2017
DreamHack Atlanta 2017
CEVO Gfinity Season 9 Finals
ESWC 2015
G2A.com December Cup Powered by FACEIT Europe

Team player
Winstrike Team
Total matches: 624
bondik is one of the most talented players of Ukraine's young generation of professoinal players. He has been playing Counter-Strike for a few years, achieving the most with KerchNET. He won a few large LANs and online tournaments with them. The player is known for his high individual skill. In February 2015 his dAT Team signed with Flipsid3 Tactics.
Participation in teams
Team

Winners Draws Losers
Awards
Place

Tournament

Prize

Prize fund
See also