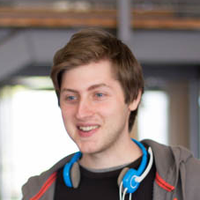 bOne7
Pittner Armand, 28 years Romania
6
Gold in tournaments:
QIWI Teamplay Season 3
ProDotA Cup Europe #28
World Cyber Arena 2016 Dota 2 Season 2. Main Qualifier
WellPlay Invitational #2
NVIDIA Game24 DotA 2 Invitational
MLG Championship
15
Silver in tournaments:
GG.Bet Dota 2 Battle
Fusion.bet Weekend Showdown
PGL Open Bucharest. Europe Open Qualifier
WellPlay Invitational #4
ProDotA Cup Europe #9
Dota Pit League Season 3
The Summit 2
ASUS ROG DreamLeague Season 2
World Cyber Arena 2014
World E-sport Championships 2014
DreamHack Bucharest 2014
ASUS ROG DreamLeague Season 1
EIZO Cup #11
Dota 2 Champions League Season 2
Dota 2 Champions League Season 1
5
Bronze in tournaments:
СryptØmasters Dota 2
joinDOTA League Season 14. Europe
X-Bet.co Rampage Series #2
MarsTV Dota 2 League Spring
ESL One New York
Total matches: 614
bOne7 is a professional Dota 2 player. He was popular in European scene since he had been playing for Gamersleague and Kaipi. He gained fame playing for Cloud 9 by winning several major world tournaments. After NA roster Cloud 9 was disbanded, bOne7 decided to reborn Kaipi's tag but couldn't reach any success. During his membership in C9 was considered as the best European offlane. In Kaipi he played in carry position.
Participation in teams
Team

Winners Draws Losers
Awards
Place

Tournament

Prize

Prize fund
See also