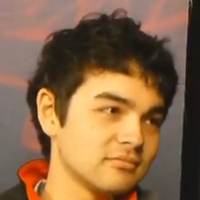 Brax
Braxton Paulson, USA
7
Gold in tournaments:
WESG 2018. USA Finals
ProDotA Cup Americas #5
BTS Americas #4
ProDotA Cup Americas #3
BTS Americas #2
BountyHunter America Showdown
GIGABYTE Challenge #4
2
Silver in tournaments:
ProdotA Cup Americas #4
GIGABYTE Challenge #5

Total matches: 321
Brax is a professional Dota 2 player from the USA. He started his career in the middle of 2012, joining Quantic. However, he moved to China in October to join LGD's international project. Brax played Position 3. The team took part in Chinese tournaments, but their only achievement is second place at G-League Season 2. LGD.int didn't show good results at TI3, so the team disbanded in December 2013. Brax comes back to the USA and returns with North American Rejects shortly before the TI4 Qualifiers. They managed to make it into the tournament and were signed by Natus Vincere from Ukraine. Na'Vi.US played 15th at the tournament, and Brax became teamless in December 2014. He started to move from one stack to another. None of them managed to qualify for big events due to roster changes and low level of play. Finally, in February 2015 Brax Dark Horse were signed by Cloud 9. The team qualified for The Frankfurt Major 2015 in autumn, but placed 13th-16th at the event. Perhaps, it was an achievement for Brax, but manager begged to differ and released the team in November 2015. He formed Shazam, yet another mix, which mostly takes part in North American tournaments. His signature heroes are Shadow Fiend, Dark Seer, Storm Spirit.
Participation in teams
Team

Winners Draws Losers
Awards
Place

Tournament

Prize

Prize fund
See also