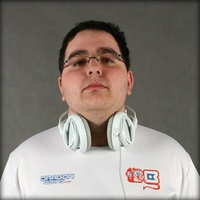 Brokenshard
Ram Djemal, 26 years Israel
1
Gold in tournaments:
Black Monster Cup EU Fall
2
Bronze in tournaments:
Coke Zero NA Challenger Series
North American Challenger League S1
Total matches: 76
Brokenshard has been playing competitive League of Legends 2012. He mains Jungle. His favourite champion is Lee Sin, and he played about 600 Lee Sin games. He peaked in Season 3 as part of DragonBorns, qualifying for 2013 NA LCS Summer Split. He is the first Israeli to take part in an LCS game.
Awards
Place

Tournament

Prize

Prize fund