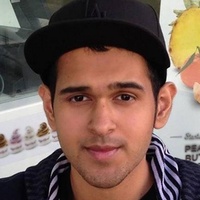 BuLba
Also known as: BuLba-SaUr, flow
Kanishka "Sam" Sosale, 28 years USA
5
Gold in tournaments:
ASUS ROG DreamLeague Season 6
BTS Americas #3
Eizo Cup #12
Celebrity Deathmatch
Megafon Battle Arena
8
Silver in tournaments:
The Perfect World Masters North America Qualifier
ROG MASTERS 2017. USA Qualifier
Betway Arena King of the Hill #2
SL i-League Season 2. LAN Finals
Moonduck Studios Dota 2 Cup
NVIDIA Game24 DotA 2 Invitational
Dota 2 Champions League Season 4
American Dota League Season 2
4
Bronze in tournaments:
FACEIT Invitational
WePlay Dota2 League Season 3
Area 51 Dota2 Cup
XMG Captains Draft 2.0
Total matches: 607
BuLba is a professional Dota 2 player. He started his career in 2007. Sam moved to Dota 2 in September 2011 as part of EZ Style, who signed with It's Gosu eSports in December. However, in May 2012 Sosale left for Evil Geniuses. They showed decent results and qualified for The International 2. Unfortunately, they weren't good enough to compete with the best teams in the world and placed 9th-12th. BuLba was teamless from September 2012 till December 2012 when he joined Team Liquid. Becoming the captain, Sam managed to make Team Lqiuid one of North America's best teams. Sometimes they would pull off international upsets as well. For example, in April 2013 they won RaidCall Dota 2 League Season 2. The team unexpectedly took 7th-8th place at TI3, knocking the Chinese powerhouse LGD out of the tournament. However, things weren't going as well as they seemed to. BuLba was sharing his captain responsibilities with FLUFFNSTUFF who left the team in March 2014, putting it on the verge of disband. It was DeMoN who lended a hand, joining the team. The new roster managed to qualify for TI4 and placed 9th-10th. However, Team Liquid disbanded. BuLba spent Season 2014-2015 for Europe's Team Tinker. In May 2015 they were signed by mousesports. The team decided to try their luck in North American Qualifiers for The International, but lost them. In August 2015 Sam joined Digital Chaos, but they were not doing hot, so BuLba came back to EG after the reshuffle that had taken place in March 2016. He took Position 3. He has played multiple positions throughout his career, but has been playing Offlane as of late. His signature heroes are Clockwerk, Batrider and Elder Titan.
Participation in teams
Team

Winners Draws Losers
Awards
Place

Tournament

Prize

Prize fund
See also