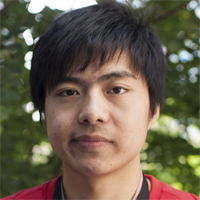 BurNIng
Also known as: AAA
Xu Zhilei, 31 years China
10
Gold in tournaments:
Dota 2 Asia Championships 2017
ECL Spring 2015
Major All Stars Dota 2 Tournament
Sunt CDEC New Star Cup
V Games Tournament #2
SLTV StarSeries IX Finals
Esports Champions League 2014
SINA Cup Supernova S3
G-League 2013
2013 WPC ACE Dota 2 League
8
Silver in tournaments:
Nanyang Championships
SLTV StarSeries XII LAN Finals
Red Bull Battle Grounds
GEST The Challenge June
The Summit
WPC ACE 2014
Red Bull ECL 2013 Grand Finals
MLG Championship
6
Bronze in tournaments:
SL i-League Invitational #2
The Kiev Major 2017
Dota 2 ACE — Provisional
Nanyang Dota 2 Championships — Cruise Cup #1
WVW - June
Mars TV Dota 2 League
Total matches: 593
BurNIng is a popular chineese player whose career has started with DotA Allstars. In Dota 2 he plays at carry position. He is considered as the best player at this role for a long time. BurNIng is a regular participant of the International. In mid-2014 he had announced about finishing his professional career but later he returned to the competitive scene. He has been at all top chineese teams and well-known for his play at Anti Mage, Morphling and Luna. His nickname's origin is from song "Burning" by a popular norwegian singer Maria Arredondo.
Participation in teams
Team

Winners Draws Losers
Awards
Place

Tournament

Prize

Prize fund
See also