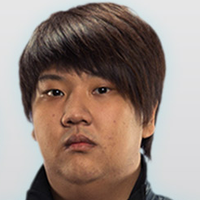 ChuaN
Wong Hock Chuan, 28 years Malaysia
13
Gold in tournaments:
Nanyang Championships Season 2
The Manila Major. China Closed Qualifier
H-Cup Season 6
H-Cup Season 5
ECL Spring 2015
Major All Stars Dota 2 Tournament
SLTV StarSeries XI China/SEA
Sina Cup 5
WVW - June
GEST The Challenge June
ESL One Frankfurt 2014
WPC ACE 2014
Netolic Pro League #5 East
7
Silver in tournaments:
The Perfect World Masters: SEA Open Qualifier
National Electronic Arena 2016
Dota 2 Professional League Season 1
EPICENTER: Moscow
Shanghai DotA2 Open
SLTV StarSeries XII LAN Finals
Red Bull Battle Grounds
6
Bronze in tournaments:
The Manila Major 2016
ESL One New York 2015
ECL 2014
i-league
V Games Tournament #2
Esports Champions League 2014

Team player
Echo International
Total matches: 498
ChuaN is the most famous Malaysian Dota 2 player. He won The International 2012 with Invictus Gaming. His charisma and Support play earned him made him a worldwide famous player, who was considered to be one of the best supports in the world. Wong started his career in 2009 with 8mski. Switching a lot of professional and semi-professional teams, ChuaN joined LGD at the beginning of 2011, but moved to IG in August 2011, who had two rosters at that time. Unfortunately, IG's The International 1 line-up didn't feature Chuan, but the organisation merged two teams into one, and this time ChuaN was on the list. Wong spent the next two years with IG, earning reputation of an irreplaceable player. His showed up at The International 2. His team had thoroughly prepared for the tournament, living on bootcamp for a few months. Their efforts weren't in vain, as they managed to defeat Na'Vi, the defending champions, in the Grand Finals. ChuaN became the most popular player of the East. iG didn't manage to retain. ChuaN left the team and took a short break. There were rumours about him retiring or coming back to Malaysia. In February 2014 ChuaN came back to iG. The team won WPC 2014 and ESL One Frankfurt 2014, prctically becoming the champions of the East and the West. The team was on a roll, but they ended up finishing 7th-8th at The International 2014. Things went downhill. ChuaN, who has always got emotional after the losses, hinted at him taking a break or leaving the team multiple teams. But it happened only after the team failed to qualify for The Summit 4. On December 7, 2015 during the transfer window Wong signed with Newbee, who were desperate to find players that would solve their problems. The signing improved Newbee's results as well as Chuan's performance. ChuaN's signature hero is Enchantress. He also plays Rubick and Lion on a very high level.
Participation in teams
Team

Winners Draws Losers
Awards
Place

Tournament

Prize

Prize fund

1

Квота на The Manila Major
See also