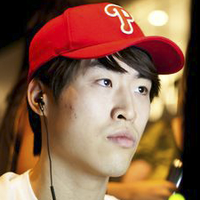 CranK
Choi Jae Won, 30 years South Korea
1
Silver in tournaments:
Acer TeamStory Cup Season 2
Total matches: 46
Crank began his professional career professional career with StarCraft: Brood War. He switched to StarCraft II in 2010. Compared to the majority of Korean players, Choi Jae Won would often go to North America to take part in the LAN events. In the summer of 2012 he had to leave SlayerS due to health issues. He became the first member of Axiom, which was created by TotalBiscuit and Husky in order to support StarCraft II players around the world.
Participation in teams
Team

Winners Draws Losers
Awards
Place

Tournament

Prize

Prize fund