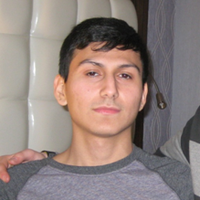 Cris
Cristian Rosales, 27 years Mexico
1
Silver in tournaments:
NA Challenger Series Summer
Total matches: 84
Cris has been playing League since Season 1, finishing season in Bronze, and turned pro in 2012. He plays Top, and his favourite champion is Riven. Cris is known to be a Rengar player even after the nerfs. He was accused of stream sniping multiple times, but these days Cris streams him playing SoloQ, proving his innocence. Cris has played for a lot of North American teams, most notably Velocity eSports, Curse Academy, Team Coast. He has been playing for Apex Gaming since January 2016.
Participation in teams
Team

Winners Draws Losers
Awards
Place

Tournament

Prize

Prize fund