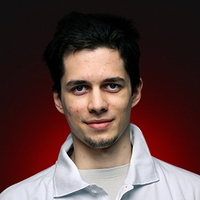 Darien
Evgeniy Mazaev, 28 years Russia
1
Gold in tournaments:
IEM Season VIII Cologne Pro Tournament
1
Bronze in tournaments:
IEM Season VIII - World Championship
Total matches: 50
Darien has been playing competitive League of Legends since 2010. He mains Top, and his favourite champion is Renekton. He made this character a meta pick at IEM Season VII - Global Challenge Katowice. He did the same to Shyvana, Fiora and Lissandra. Evgeniy is also famous for playing Malphite top in Season 2. He loves to try experimental item builds. Mazaev used to write Champion Tier Lists.
Participation in teams
Team

Winners Draws Losers
Awards
Place

Tournament

Prize

Prize fund