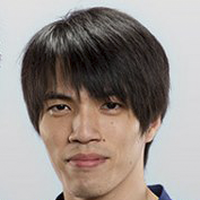 DDC
Leong Fat-meng, 29 years Macau
8
Gold in tournaments:
China Dota2 Winter Cup
H-Cup Season 10
Dota2 Professional League 2017 Season 4 — Top League
H-Cup Season 4
SL i-League Dota 2 Invitational
National Electronic Sports Tournament 2014
HyperX D2L Season 5
Dota 2 League Season 4
11
Silver in tournaments:
StarLadder ImbaTV Invitational Season 5
GESC: Indonesia Minor
The Bucharest Major
SL i-League Invitational Season 3. China Qualifier
PGL Open Bucharest 2017. China Qualifier
Mars Dota 2 League 2017
World Cyber Arena 2016
Mars TV Dota 2 League
Netolic Pro League #5 East
SINA Cup Supernova Dota 2 Open
7
Bronze in tournaments:
The Perfect World Masters
ESL One Hamburg 2017. China Qualifier
The International 2017
Dota2 Professional League Season 3 — Top League
Dota 2 Professional League Season 1
SL i-League 2015 Dota 2
G-League 2013

Total matches: 801
DDC is a professional Dota 2 player from Macau. DDC got into the public eye in 2011, when iG bought him from Catastrophic Cruel Memories for 6.2 million dollars. He left for LGD after the tournament and stayed there till September 2014. DDC found himself in LV Gaming, a team of leftovers from LGD and VG. Once again DDC played Support. LV found some success. They placed first at Dota 2 League Season 5 and NEST 2014, but LV Gaming closed their doors in January 2015. Most of the players moved to revived EHOME, and DDC came back to LGD after The International 5. After another Chinese reshuffle he joined Vici Gaming Reborn in March 2016. DDC hit top-3 at The International 2. He plays semi-supports and semi-carries. His signature heroes are Visage, Ancient Apparition and Lion.
Participation in teams
Team

Winners Draws Losers
Awards
Place

Tournament

Prize

Prize fund
See also