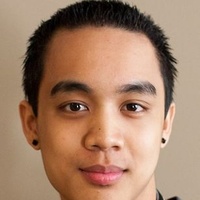 DeMoN
Also known as: Pegasus
Jimmy Ho, 29 years USA
7
Silver in tournaments:
ANGGAME China vs SEA - Online Final
ROG MASTERS 2017. USA Qualifier
Betway Arena King of the Hill #2
HyperX D2L Season 5
American Dota League Season 2
Monster Energy Invitational
Dota 2 League Season 4
1
Bronze in tournaments:
DreamLeague Season 7. NA Division
Total matches: 302
DeMoN is one of America's most popular professional Dota 2 players and streamers. DeMoN has been an all-around player since the DotA Allstars era. He took part in TI1 with Meet Your Makers, placing 4th. In October 2011 Ho and Fear founded Evil Geinuses' Dota 2 division. It turned to be the only stable Jimmy in his career. He played with them till September 2013 and left only when the team's results declined heavily. Things has been rough for Jimmy since then. He would create a team only to join a team from another region, play a few tournaments with them and then leave. It is worth saying that Demon was in high demand. For example, he helped Team Dignitas to qualify for MLG Championship Columbus, but they disbanded before the tournament. At the end of 2013 DeMoN helped MVP Phoenix to win Nexon Sponsorship League Season 2 and left the team. Team Liquid asked Jimmy to save their roster shortly before TI4, and he did just that, renaming to Pegasus in order to boost team's morale. The team that was meant to crash and burn placed 9th-10th at the tournament. Ho also stands in a lot. For example, he helped Virtus.pro to take second at Dota 2 League Season 5, temporarily replacing Lil who hadn't received the visa. However, his own stacks found little to none success. For example, he is yet to qualify for a Major. In March 2016 Jimmy created EverNovaS, yet another stack. DeMoN played a lot of roles. His signature heroes are Batrider, Sand King and Clockwerk.
Participation in teams
Team

Winners Draws Losers
Awards
Place

Tournament

Prize

Prize fund
See also