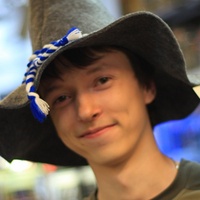 Diamondprox
Also known as: Diamond
Danil Reshetnikov, 27 years Russia
6
Gold in tournaments:
LCL Summer 2018
LCL Open Cup 2018
2018 LCL Spring Split
LCL Summer 2017
IEM Season IX - Cologne
IEM Season VIII Cologne Pro Tournament
2
Bronze in tournaments:
LCL Spring 2019
IEM Season VIII - World Championship

Team player
Gambit Esports
Total matches: 211
Diamondprox has been playing League of Legends competitively since 2011. He had an Elo of 1800 when he played his first professional match. He mains Jungle. Danil popularised Evelynn, Mundo, Volibear, Nasus, Udyr and Shyvana. Besides, he showed jungle AP Karma to the world. He is famous for his aggressive play style and introducing counter jungling to the scene. Diamondprox was the MVP of 2012 World Championship. He is one of three married LCS players. Reshetnikov was part of Moscow 5/Gambit Gaming till their League of Legends squad disbanded in December 2015. Then he joined Unicorns of Love but faced visa issues. Danil had to stay in Russia and play for Gambit Gaming CIS. He helped them to qualify for 2016 LCL Summer Split.
Participation in teams
Team

Winners Draws Losers
Awards
Place

Tournament

Prize

Prize fund
See also