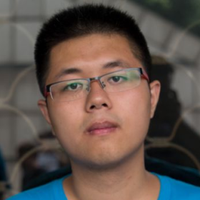 EternaLEnVy
Also known as: EE
Jacky Mao, 28 years Canada
5
Gold in tournaments:
The Shanghai Major 2016
MLG World Finals
Nanyang Championships
NVIDIA Game24 DotA 2 Invitational
MLG Championship
21
Silver in tournaments:
Qi Invitational Americas
DOTA Summit 9
DreamLeague Season 9
The Summit 8
Dota PIT League Season 6: Southeast Asia Qualifier
ZOTAC Cup Masters
Northern Arena BEAT Invitational
SL i-League Season 2. LAN Finals
The Frankfurt Major 2015
ESL One New York 2015
Dota Pit League Season 3
The Summit 2
ASUS ROG DreamLeague Season 2
World Cyber Arena 2014
World E-sport Championships 2014
DreamHack Bucharest 2014
Monster Energy Invitational
ASUS ROG DreamLeague Season 1
EIZO Cup #11
Dota 2 Champions League Season 2
Dota 2 Champions League Season 1
8
Bronze in tournaments:
StarLadder ImbaTV Dota 2 Minor
GESC: Thailand Minor
StarLadder ImbaTV Invitational Season 5
ESL One Hamburg 2017 Southeast Asia Qualifier
MarsTV Dota 2 League Spring
SLTV StarSeries X LAN Finals
ESL One New York
SLTV StarSeries IX Finals

Team player
Flying Penguins
Total matches: 802
EternaLEnVy is a professional Dota 2 player from Canada. He is famous for his creative approach and innovative item builds.. Jacky tried his luck in multiple eSports titles, such as StarCraft II< Heroes of Neverth and DotA. After graduating from school in 2012 he decided to pursue career of a professional Dota 2 player. His first team was called No Tidehunter. It didn't take them long to find their playstyle, and in November 2012 the team placed first at DreamHack 2012 Winter. Shortly after it was announced that it had been uncomfortable for the other 4 players to play with EternaLEnVy, as he didn't speak Swedish. The player had to leave the team in February 2013, and he was very sad about the situation for a while. In March 2013 he joined Kaipi, another European stack. It took them six months to get rolling. The team qualified for StarLadder StarSeries and signed with RattleSnake. There talks about the team moving to China, but it didn't happen. After a rebranding the team renamed to Speed Gaming.int. Just like one year before, he pulled off an upset at MLG Championship Columbus, destroying Team DK in the Grand Finals. After a quarrel with the manager the team decided to leave the Chinese and sign with Cloud 9. EternaLEnVy was a long-standing leader of the team for a while. The team played well at Premier tournaments, but didn't manage to win a tournament, often placing second. EternaLEnVy spent a year and a half at Cloud 9 and took part in two TIs. He hit top-6 at The International 4 but placed 9th-12th at The International 5. In August 2015 he joined Team Secret. He finally managed to break "the second place curse" and won The Shanghai Major 2016. EternaLEnVy had been playing support before he left NoTidehunter. Since then he has been playing Carry. His best heroes are Gyrocopter, Queen of Pain and Ember Spirit. The player is famous for his Terrorblade skills. Jacky is a very emotional player. He streams often, talks to the fans and often writes blogs, pointing out flaws tournaments he takes part in.
Participation in teams
Team

Winners Draws Losers
Awards
Place

Tournament

Prize

Prize fund
See also