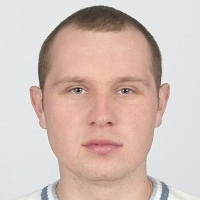 FC_DYNAMO
Igor Bereschuk, 31 years Ukraine
2
Silver in tournaments:
WGL EU Gold Series Season 7
Go4WoT #148

Total matches: 71
FC_DYNAMO is the strongest Ukranian World of Tanks player. His fame peaked when he was in A-Gaming, also known as Looking For Sponsor. He took prizes at most Gold Series tournaments. He also spent major part of his career on European servers playing for such teams as GGWP.PRO, Denova, Team Supreme. In October he joined Tornado ROX and took second place in the Gold Series Season 6 with them and also won Continental Rumble.
Participation in teams
Team

Winners Draws Losers
Awards
Place

Tournament

Prize

Prize fund