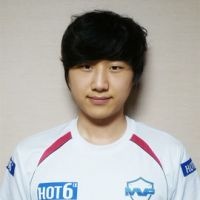 Febby
Yong-min Kim, 26 years South Korea
9
Gold in tournaments:
DreamHack Mumbai Invitational 2018
AMD Dota 2 Pro Series 2018
Red Bull Guardians
Dota PIT League Season 6: North America Qualifier
Dotapit Minor Open Qualifiers NA
PGL Open Bucharest 2017. North America Qualifier
Pro Gamer League 2016 - Summer
WePlay Dota2 League Season 3
Dota Pit League Season 4
5
Silver in tournaments:
ESL One Mumbai 2019
SL i-League Invitational Season 3. NA Open Qualifer
MPGL Southeast Asian Championship
BTS Southeast Asia #3
Korean Dota League 3
3
Bronze in tournaments:
PGL Open Bucharest 2017
ZOTAC Cup Masters
BTS Southeast Asia #4
Total matches: 431
Febby is a South Korean Dota 2 professional player. At the start of his career in 2012 Febby took part in creating Kaipi. However in the summer of 2013 when Dota 2 only started getting popular in Korea, he decided to focus on his region. In August 2013 he entered FXOpen e-Sports and won the first Korean Dota 2 tournament — Nexon Starter League. But the team lost the sponsorship quickly. December saw them sign a contract with StarTale and perform in Europe for the first time at RaidCall EMS One Fall Season where the Koreans placed last. In January the team loses sponsorship again and under the tag BirdGang (later Pokerface) tries to gain experience in the Korean League. In February 2015 the most successful Korean team, MVP Phoenix, went through some roster changes and Febby became their support. They pass TI5 qualifiers and placed 7th-8th which may be regarded as an incredible success for the Korean Dota scene. MVP Phoenix kept on going since then. March going inactive and new players being included in the roster benefited the team. March 2016 saw MVP Phoenix reach 4th place at The Shanghai Major 2016. And a week later they took first prize at Dota Pit League Season 4. Febby has always been a support player, his playstyle is noted for good microcontrol and cautiosness which fit nicely with the team. His signature heroes are Io, Bounty Hunter, Earthshaker.
Participation in teams
Team

Winners Draws Losers
Awards
Place

Tournament

Prize

Prize fund
See also