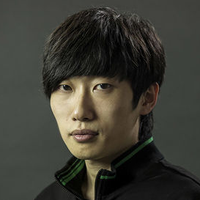 Fenrir
Lu Chao, 30 years China
14
Gold in tournaments:
H-Cup Season 11
Dota2 Professional League Season 6. Open Qualifier
Dota2 Professional League Season 5 — Top League
H-Cup Season 9
Dota PIT League Season 6: China Qualifier
SL i-League Invitational Season 3. China Qualifier
Dota 2 Professional League Season 2 — Secondary League
SLTV StarSeries XII LAN Finals
VPGame Pro League
The Summit 2
ESL One New York
i-league
SINA Cup Supernova Dota 2 Open
RaidCall EMS One Fall Season
16
Silver in tournaments:
WESG 2018. China finals
ESL One Katowice 2018
Captains Draft 4.0
The Perfect World Masters
AMD SAPPHIRE Dota PIT League Season 6
SL i-League StarSeries Season 3
Dota 2 ACE — Provisional
H-Cup Season 4
Nanyang Championships
i-league Season 3
Dota 2 Champions League Season 5
Dota 2 Asia Championships
Sina Cup 5
The International 2014
WVW National Esports Professional League
SINA Cup Supernova S3
4
Bronze in tournaments:
MDL Changsha Major
The Summit
Dota 2 League Season 4
2013 WPC ACE Dota 2 League

Total matches: 823
Fenrir is a professional Dota 2 player, a veteran of Chinese Dota scene though hasn't been known before his joining to Vici Gaming. On 10 of October 2012 Fenrir joined the first roster of VG. The organization repeatedly changed roster but a couple of supports fy and Fenrir remained irreplaceable. After win at EMS One Fall Season Finals in December 2013 Vici Gaming became popular throughout the whole world. Playing in VG Fenrir became the champion of i-League, ESL One New York 2014, The Summit 2 and Star Ladder Star Series Season 12. But one of his greatest achievement is the second place in TI4. Fenrir seemed irreplaceable in his team but after fiasco at the Shanghai Major 2016 was his turn to leave the roster. On 8th of March 2016 it was announced that he wasn't a part of VG any longer. He together with his frined iceiceice moved to EHOME. Fenrir mostly plays Visage, Skywrath Mage, Shadow Demon и Spirit Breaker.
Participation in teams
Team

Winners Draws Losers
Awards
Place

Tournament

Prize

Prize fund
See also