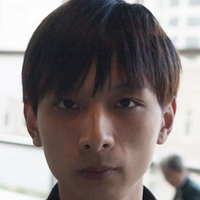 Ferrari_430
Also known as: 430
Luo Feichi, 29 years China
11
Gold in tournaments:
National Electronic Arena 2016
ECL Spring 2015
Major All Stars Dota 2 Tournament
SLTV StarSeries XI China/SEA
Sina Cup 5
WVW - June
GEST The Challenge June
ESL One Frankfurt 2014
WPC ACE 2014
Netolic Pro League #5 East
Red Bull ECL 2013 Grand Finals
6
Silver in tournaments:
AMD Dota 2 Pro Series 2018
2018 Sanya DOTA2 New-Stars Play. Closed Qualifier
SLTV StarSeries XII LAN Finals
Red Bull Battle Grounds
G-League 2013
2013 WPC ACE Dota 2 League
10
Bronze in tournaments:
China Dota2 Winter Cup
H-Cup Season 6
H-Cup Season 4
ECL Autumn 2015
ESL One New York 2015
ECL 2014
i-league
V Games Tournament #2
Esports Champions League 2014
Fengyun Championship

Total matches: 559
Ferrari is a legendary Chinese Dota 2 player, 2012 World Champion (as part of Invictus Gaming) He started his professional career in 2011 in Invictus Gaming and has been playing for them since then. He is one of the best professional mid laners. He is famous for his Invoker and Templar Assassin play. Interesting fact: when Luo was registering his account, he had to add "430" because nickname "Ferrari" had already been taken. He is also called "The Pianist" in the Chinese community.
Participation in teams
Team

Winners Draws Losers
Awards
Place

Tournament

Prize

Prize fund
See also