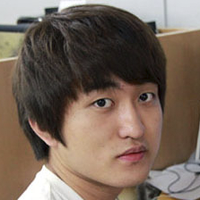 Flash
Lee Young Ho, 27 years South Korea
2
Gold in tournaments:
IEM Season IX - Toronto
Proleague 2014
2
Silver in tournaments:
HomeStory Cup X
SanDisk SHOUTcraft Invitational
Total matches: 116
Flash is a legendary StarCraft: Brood War player. He had a winrate of 70% in every matchup. He is a multi-time champion of South Korea. Most of his wins were at Starleague. He won a total of $400,000 of prize money. He broke many KeSPA records, including the ones for being on top of the ladder, KeSPA points and TvT and TvP matchups winning streaks. In 2012 he switched to StarCraft II. He is one of the first KeSPA representatives who got invited to GSL CodeA. He played in many LAN-events where he won several awards. He announced his retirement on December 1, 2015.
Participation in teams
Team

Winners Draws Losers
Awards
Place

Tournament

Prize

Prize fund