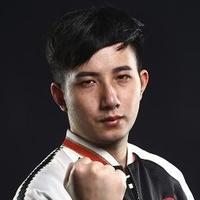 fy
Xu Linsen, 24 years China
11
Gold in tournaments:
MDL Changsha Major
EPICENTER XL
H-Cup Season 4
SL i-League Dota 2 Invitational
SLTV StarSeries XII LAN Finals
VPGame Pro League
The Summit 2
ESL One New York
i-league
SINA Cup Supernova Dota 2 Open
RaidCall EMS One Fall Season
16
Silver in tournaments:
The International 2018
Dota 2 Asia Championships 2018
SL i-League Invitational Season 4
PGL Open Bucharest 2017
Dota PIT League Season 6: China Qualifier
ESL One Hamburg 2017. China Qualifier
SL i-League StarSeries Season 3
World Cyber Arena 2016
Nanyang Championships
i-league Season 3
Dota 2 Champions League Season 5
Dota 2 Asia Championships
Sina Cup 5
The International 2014
WVW National Esports Professional League
SINA Cup Supernova S3
7
Bronze in tournaments:
MegaFon Winter Clash
PVP Esports Championship
China Dota2 Supermajor
Dota 2 Professional League Season 1
The Summit
Dota 2 League Season 4
2013 WPC ACE Dota 2 League

Total matches: 818
fy is a professional Dota 2 player. He is one of the few irreplaceable players of the scene. 21st October 2012 was marked by birth of Vici Gaming, a new Chinese team. It consisted of promising, but relatively unknown players, and fy was one of them. The squad was captained by experienced Mikasa, though he soon left the team. At first the team struggled to become a top-tier one. The organisation would make roster changes with fy and Fenrir becoming the only remaining members from the original team. People started to consider Vici Gaming a threat once they won Sina Cup Supernova Dota 2 Open and EMS One Fall Season Finals. fy placed second at TI4, showing his amazing micro skill on Rubick and Sand King. rOtk left the team after the tournament, and Linsen became the captain of the team. Soon enough he made himself a name as one of the best drafters and shotcallers of the competitive scene. fy is considered to be one of the most expensive Chinese players.
Participation in teams
Team

Winners Draws Losers
Awards
Place

Tournament

Prize

Prize fund
See also