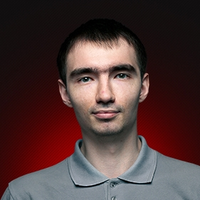 Genja
Also known as: Genja007
Evgeny Andryushin , 31 years Russia
1
Gold in tournaments:
IEM Season VIII Cologne Pro Tournament
1
Bronze in tournaments:
IEM Season VIII - World Championship
Total matches: 60
Genja has been a professional League of Legends player since 2010. His main role is AD Carry. He reached an Elo of 2003 playing Ashe in Season 1. He made Wriggle's Lantern a meta AD Carry item in Season 2 along with such champions as solo bot Urgot, AD Kennen and Miss Fortune. In Season 3 he would often purchase Tear of Goddess on mana-dependent AD Carries (Ashe, Varus, Ezreal), popularising the "blue" build. He prefers not to purchase items that increase attack speed. Genja is famous for his Trinity Force Kog'Maw play. He has never used skins.
Participation in teams
Team

Winners Draws Losers
Awards
Place

Tournament

Prize

Prize fund