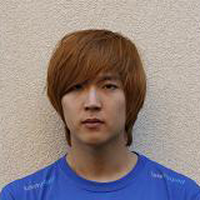 HerO
Song Hyeon Deok, 29 years South Korea
1
Gold in tournaments:
IEM Season VIII - Cologne
3
Silver in tournaments:
DreamHack Summer 2014 SC2
Acer TeamStory Cup Season 3
Warer.com Invitational
1
Bronze in tournaments:
Acer TeamStory Cup Season 2
Total matches: 130
HerO is an exception from a rule which states that a Korean leaving South Korea for a European or an American team starts to decline heavily. Being an unknown StarCraft: Brood War player and a rather average player at the beginning of StarCraft II, HerO improved massively after the transfer to Team Liquid. The player became one of the most notable personalities of StarCraft II. Liquid'HerO was almost the only person to start a revolution in the end of 2011, showing a new protoss playstyle at DreamHack Winter, which he won. It happened exactly when people started to think that terrans and zerg would win every major tournament, and the only way to win for protoss is playing aggressive cheeses like MC did. Aiming for good economy, making good use of prisms and counter attacking in multiple ways, playing aggressive on the whole map turned out to be much more effective and stylish way of defeating your opponent. After a series of impressive showings HerO has become one of the most popular Korean players, though it didn't help him at the major tournaments. Most of the fans will remember HerO as not quite self-possessed player, whose nerves can cause him to make multiple glaring mistakes when it counts. However, HerO came out victorious in both DreamHack and NASL, WCS, IPL and many other tournaments, earning more than $200000 in prize money.
Participation in teams
Team

Winners Draws Losers
Awards
Place

Tournament

Prize

Prize fund