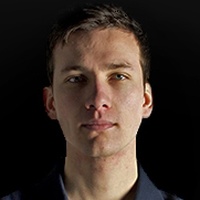 hyrqBot
Also known as: LYBÜR, hiraQ
Velly John, 29 years France
1
Silver in tournaments:
IEM VIII Cologne Amateur Tournament
Total matches: 3
John Belly played DotA for some time before his friends got him into League of Legends. He disliked the game strongly at first and returned to DotA. However, some time later the player realised how many things he didn't like about DotA and went back to LoL, this time for long. At first his parents were skeptical about his eSports career, but with time John managed to convince them how important it is to him. His success helped the player to justify his choice.
Participation in teams
Team

Winners Draws Losers
Awards
Place

Tournament

Prize

Prize fund