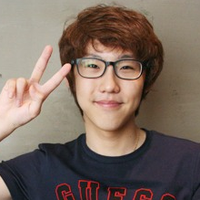 imp
Also known as: Doubleimp, 4seasons, tdyipc
Gu Seung-bin, 24 years South Korea
2
Gold in tournaments:
LPL Summer 2015
2014 Season World Championship
2
Silver in tournaments:
LPL Spring 2015
OGN Champions Winter 2013-2014
3
Bronze in tournaments:
National Electronic Sports Tournament 2017
OGN Champions Summer 2014
OGN Champions Spring 2014

Total matches: 199
Imp started to play LoL in the end of 2011 with the launch of Korean servers. Within months he reached 2000 elo just playing at two champions. His success stimulated Gu to play further. Imp's main position – AD carry and his play is considered as the best in Korea. Known for his amazing game at Vayne and has the similar play styles with Doublelift. Imp believes that having a girlfriend usually harms a player's career.
Participation in teams
Team

Winners Draws Losers
Awards
Place

Tournament

Prize

Prize fund
See also