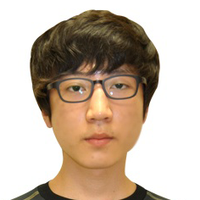 INnoVation
Also known as: Bogus
Lee Shin Hyung, 26 years South Korea
17
Gold in tournaments:
HomeStory Cup XVII
StarCraft II: NationWars V
2017 GSL vs the World
2017 Global StarCraft II League Season 3: Code S
2017 VSL Season 2 - Individual League
NationWars IV
Intel Extreme Masters XI — Gyeonggi
Leifeng Cup #158
2015 Global StarCraft II League Season 3
Proleague 2015
Destiny I
2014 Global StarCraft II League Season 3
Dragon Invitational Tournament #2
Dragon Invitational Tournament #1
Acer TeamStory Cup Season 3
Starbow Invitational
Acer TeamStory Cup Season 2
4
Bronze in tournaments:
RavenZ Cup VIII
2017 AfreecaTV GSL Super Tournament 2
RaidCall ESL Euro Series Winter 2013
Dailymotion Cup 2013
Total matches: 340
INnoVation had started his professional career since he was 15. Bogus couldn't win a title of the best terran players in StarCraft: Brood War though he became a member of STX Soul. With moving to StarCraft II he had changed not only a nickname but a status – he gained the title of the most effective terran in 2013. In the second part of 2012 his talent was one of the main findings of a year and he made it to the semi finale of his first season GSL. He made his way to the grand finale of GSL 2013 Season 2 where was defeated by zerg Soulkey. The defeat was bitter for a player because iNnoVation became the first player in the history of the tournament who lost four sets in a row being up at three games. Though that misfortune didn't knock him down and in the WCS 2013 Season 1 he defeated his opponent in return match and became the champion. The terran player continued his series of wins at DreamHack in the second part of the year. Besides, iNnoVation joined the organization Acer 1 in September of 2013 after expiration of the contract with STX Soul. STX Soul earned the champion title at the Pro League thanks to Lee and others leaders. iNnoVation together with another top Korean terran player MMA made Acer into one of the strongest organizations in the world. Along with Axiom Lee won the first place in another prestigious Korean League – GSTL. iNnoVation is considered to be the most successful player of the world.
Participation in teams
Team

Winners Draws Losers
Awards
Place

Tournament

Prize

Prize fund
See also