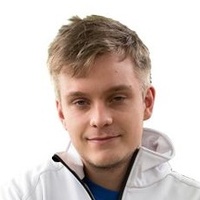 JerAx
Also known as: jrx, Jeraxai
Jesse Vainikka, 27 years Finland
12
Gold in tournaments:
The International 2018
MDL Macau
Dota PIT League Season 6: Europe Qualifier
The Kiev Major 2017
Elimination Mode 3.0
The Boston Major 2016
Elimination Mode 2.0
EPICENTER: Moscow
BTS Europe #3
Dota 2 Champions League Season 6
Alienware Summer's End
The Defense 5
9
Silver in tournaments:
WePlay! Dota 2 Winter Madness
StarLadder i-League Invitational #3: Europe Qualifier
Dota 2 Asia Championships 2017
The Summit 6
Dota Pit League Season 5
The Manila Major 2016
ESL One Manila 2016
The Shanghai Major 2016
joinDOTA Masters
10
Bronze in tournaments:
ESL One Katowice 2019
Captains Draft 4.0
The Summit 8
Midas Mode
PGL Open Bucharest 2017. Europe Qualifier
SL i-League StarSeries Season 3
MarsTV Dota 2 League 2016 Autumn
Area 51 Dota2 Cup
IeSF 2014 World Championship

Total matches: 535
JerAx used to play Heroes of Newerth. After returning from military service JerAx decided to switch to Dota 2. He entered the Finnish semi-pro team Rat in the dark. In March 2013 Jesse was noticed by the famous player SingSing and was invited to QPAD Red Pandas, where he played Support until December 2013. After that JerAx retired for almost a year. He returned in September 2014 when Trixi assembled the Finnish stack 4Anchors. It consisted of little-known players. Sometimes JerAx had to be the captain. In January 2015 the player returned to SingSing, this time playing for Team Tinker. However, at that time the player was already looking towards Korea. Its quickly expanding scene attracted many foreign players of different level. JerAx was no exception. He joined MVP Hot6ix. The guys won the TI5 qualifier but placed last at the event. JerAx returned to Europe. and entered the new team called 5Jungz. On October 9 the stack was signed by Team Liquid. JerAx' signature heroes are Earth Spirit, Tusk and Winter Wyvern.
Participation in teams
Team

Winners Draws Losers
Awards
Place

Tournament

Prize

Prize fund
See also