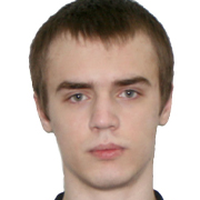 JustCauz
Sergey Osipenko, 25 years Russia
3
Gold in tournaments:
WGL EU Gold Series Season 7
EU Gold Series 2015 Season 6
WoT Pro League Season 3
4
Silver in tournaments:
Continental Rumble
Rumble in the West
EU Gold Series 2014 Season 1
Wargaming.net League Grand Final
3
Bronze in tournaments:
Wargaming.net League 2016 Grand Final
EU Gold Series 2014 Season 5
Go4WoT Finals: December

Team player
Wombats on Tanks
Total matches: 106
JustCauz is a professional World of Tanks player. He broke into the competitive scene with New Star, who were led by koreetz. Some time later these two players left for Wombats on Tanks. JustCauz is one of the best World of Tanks players who won a lot of tournaments.
Awards
Place

Tournament

Prize

Prize fund
See also