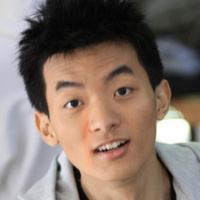 LaNm
Also known as: PLT, NUZ, 国士无双, old LaNm
Zhang Zhicheng, 30 years China
15
Gold in tournaments:
Dota2 Professional League Season 5 — Top League
H-Cup Season 9
Dota PIT League Season 6: China Qualifier
SL i-League Invitational Season 3. China Qualifier
Dota2 Professional League Season 3 — Secondary
Shanghai DotA2 Open
Radiant & Dire Cup 2015
MarsTV Dota 2 League Winter
Sunt CDEC New Star Cup
V Games Tournament #2
SLTV StarSeries IX Finals
Esports Champions League 2014
SINA Cup Supernova S3
G-League 2013
2013 WPC ACE Dota 2 League
12
Silver in tournaments:
H-Cup Season 11
Asian Dota2 League
ESL One Katowice 2018
Captains Draft 4.0
The Perfect World Masters
AMD SAPPHIRE Dota PIT League Season 6
H-Cup Season 4
GEST The Challenge June
The Summit
WPC ACE 2014
Red Bull ECL 2013 Grand Finals
MLG Championship
5
Bronze in tournaments:
MDL Changsha Major
Shanghai Dota 2 Open #2
Nanyang Championships
WVW - June
Mars TV Dota 2 League

Team player
Royal Never Give Up
Total matches: 740
LaNm is a veteran of the chineese Dota scene. Before Zhang had started to play at the competitive level, he was well-known at the chineese pubs for his Sand king play. He got his way to the pro-scene with the team "Incense". In 2010 he was noticed by the organization Nirvana.cn and later in their roster he won his first gold at WGT 2010. The 2011 year he met in the new team EHOME where he had been playing with short break till 2012 when the team was disbanded. LaNm was always notable with his wide pull of heroes and great performance at every role - from support to carry. In the team EHOME he became the vice-champion of the world according to ESWC and the International. On the January 2013 LaNm had assembled the team RattleSnake where he made it to the International 3 defeating in Wild Card the favorites of the tournament Quantic Gaming. However his teammates didn't have enough experience for further success. In September LaNm moved to all-star roster Team DK where he played for support. At the beginning of 2014 Team DK had become the strongest world team but power of their fighting spirit was not enough to win the tournament - DL took only the 4th place at TI4. Before the start of the tournament LaNm has announced the end of his player career. After the short break, LaNm moved to the amateur mix Big God that consisted of famous chineese players who had finished their careers. Without any trainings, the team took the 4th place at the biggest chineese tournament DAC 2015. The win had given the new energy to the player and on March 2015 he came back to home - the new roster of EHOME. LaNm has a daughter born onthe July 2015.
Participation in teams
Team

Winners Draws Losers
Awards
Place

Tournament

Prize

Prize fund
See also