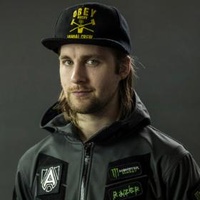 Loda
Also known as: L-God, Laoda, LodaBerg, LordOfDolAmroth, LiveAndLetLoda
Jonathan Berg, 31 years Sweden
9
Gold in tournaments:
joinDOTA League Season 13. Europe
WellPlay Invitational #6
Aftonbladet Fight Night #4
SL i-League 2015 Dota 2
DreamHack Bucharest 2014
ASUS ROG DreamLeague Season 1
Dota 2 Champions League Season 1
Fragbite Masters 2013
4
Silver in tournaments:
ASUS Play It Cool
JoinDOTA MLG Pro League Season #2
joinDOTA Masters Season 15
SLTV StarSeries VIII
10
Bronze in tournaments:
Elimination Mode 3.0
WESG 2016 Dota 2
ASUS ROG DreamLeague Season 6
WESG 2016. Europe LAN QUalifier
Captains Draft 3.0
Moonduck Studios Dota 2 Cup
The Defense 5
Dota 2 Champions League Season 3
XMG Captains Draft Invitational
ASUS ROG DreamLeague Kick-Off Season
Total matches: 631
Loda
Also known as: L-God, Laoda, LodaBerg, LordOfDolAmroth, LiveAndLetLoda
Jonathan Berg, 31 years Sweden
Loda is an experienced player with rich history. He had started his career in DotA in 2006 when he gathered Team_Team. Loda played in famous roster Meet Your Makers but real popularity he gained playing for SK Gaming that was one of the strongest teams of 2007-2009 in Europe. His signature hero was Shadow Fiend. After series of setbacks and constant roster changes in 2010 he moved to HoN. In December 2011 Loda came back to Dota 2 with his old friend Akke and together they gathered team eXperience and on the 2nd of February in 2012 signed the contact with CLG where he was playing in midlane. On May he had made an unexpected decision by moving to Singapore and joining one of the strongest eastern team – Team Zenith. At TI2 Jonathan took 5-6 place playing in offlane position. Loda came back to Europe on 29th of October in 2012 and together with Akke he joined No Tidehunter. Soon team was renamed to Alliance and during 6 months made their way from European mix to the champions. In tough times Loda becomes a moral leader for a team. Usually he makes decisions about changes in a roster and takes the whole responsibility in case of failure. Jonathan prefers rosters with the same language speakers. Usually he plays carry though sometimes fans can see him playing midlane.
Participation in teams
Team

Winners Draws Losers
Awards
Place

Tournament

Prize

Prize fund
See also