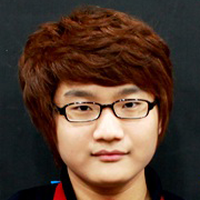 LosirA
Also known as: KangHo
27 years South Korea
1
Bronze in tournaments:
Fragbite Masters 2014 Spring
Total matches: 134
LosirA's eSports career started with StarCraft: Brood War. Along with many players he moved to StarCraft II in 2010. In 2011 LosirA became one of the best South Korean Zerg players. He regularly took part in the GSL tournaments, won CodeA and made it to the CodeS finals. In 2012 he made it to only 3 out of 5 qualifiers for the GSL CodeA and got eliminated in every single one after first matches. In 2013 he recovered from a slump.
Participation in teams
Team

Winners Draws Losers
Awards
Place

Tournament

Prize

Prize fund