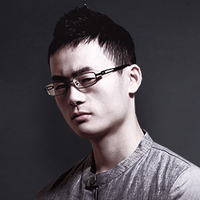 LoveLing
Also known as: LoveLin, Allen
Lee Yin, 27 years China
2
Silver in tournaments:
LPL Summer 2014
WCG LoL 2013
3
Bronze in tournaments:
2014 Season World Championship
LPL Spring 2014
Demacia Cup Season 1
Total matches: 103
Player's nickname is easy to decode, as he loves his wife Lin very much. He debuted in September 2012 for OMG. He played support on par with Madlife, Korea's best support. These days he mains jungle. He was the first Chinese pro to pick Aatrox jungle. Lovelin was also famous for his Yorick. He peaked in Season 3, qualifying for Worlds through Season 3 China Regional Finals.
Participation in teams
Team

Winners Draws Losers
Awards
Place

Tournament

Prize

Prize fund