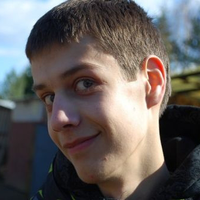 MaNa
Grzegorz Komincz, 26 years Poland
2
Gold in tournaments:
Nexus Games Europe 2017
Who's The Best European
8
Silver in tournaments:
Ultimate Series
2018 WCS Austin
NationWars IV
Ting Open
SC2Improve Team League Season 6
2015 WCS Season 3 Premier League
Acer TeamStory Cup Season 3
RaidCall ESL Euro Series Winter 2013
2
Bronze in tournaments:
NationWars III
EU8 There's More

Total matches: 316
MaNa's eSports career started with StarCraft: Brood War, where he was a top-tier player and had the A rating in the ICCup. In 2010 he transitioned to StarCraft II. Grzegorz hit top 3 in large European and international tournaments ten times. In the autumn of 2012 MaNa together with funkay, his younger brother, visited South Korea in order to participate in the GSL.
Participation in teams
Team

Winners Draws Losers
Awards
Place

Tournament

Prize

Prize fund
See also