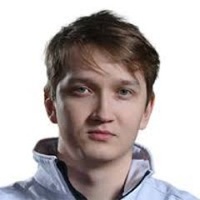 MATUMBAMAN
Also known as: URPALAINEN, MASTURBAMAN
Lasse Urpalainen, 24 years Finland
18
Gold in tournaments:
MDL Macau 2019
MegaFon Winter Clash
China Dota2 Supermajor
SL i-League Invitational Season 4
Midas Mode
AMD SAPPHIRE Dota PIT League Season 6
SL i-League Invitational Season 3
The International 2017
DreamLeague Season 7
EPICENTER: Moscow 2017
SL i-League Invitational #2
SL i-League StarSeries Season 3
ASUS ROG DreamLeague Season 6
EPICENTER: Moscow
BTS Europe #3
Dota 2 Champions League Season 6
Alienware Summer's End
The Defense 5
10
Silver in tournaments:
EPICENTER XL
ESL One Genting 2018
DreamLeague Season 8
DreamLeague Season 7 EU Division
The Manila Major 2016
ESL One Manila 2016
The Shanghai Major 2016
FirstGameTV Dota 2 Cup
Yard G2A Fest Ep.1
joinDOTA Masters
5
Bronze in tournaments:
The Bucharest Major
ESL One Katowice 2018
ESL One Hamburg 2017
FACEIT Invitational

Total matches: 521
Matumbaman proved himself in the Finnish tournament Assembly Summer in August 2014. Together with the stack Veni, Vidi, Vici he outperformed FINSTACK, where Trixi was playing at that point of time, in the finals. The famous player noticed Lasse and invited him to 4Anchors to play Carry. Matumbaman proved himself immediately, demonstrating an outstanding and exceptional play style. But alas! 4Anchors didn't become the team that could meet the competition. After the failure in the qualifiers for TI5 Matumbaman joined the new European stack 5Jungz. On the 9th of October 2015 5Jungz were signed by Team Liquid. At the beginning of 2016 the player reached an MMR of 8,000 on the European servers. Lasse's signature heroes are Tinker and Ember Spirit.
Participation in teams
Team

Winners Draws Losers
Awards
Place

Tournament

Prize

Prize fund
See also