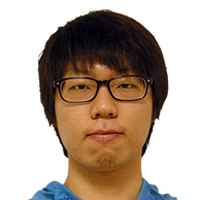 MC
Jang Min Chul, 28 years South Korea
2
Gold in tournaments:
Warer.com Invitational
WCS 2014 Season 1 Europe
4
Silver in tournaments:
WW 3
DreamHack Valencia 2014 SC2
HomeStory Cup IX
IEM Season VIII - São Paulo
Total matches: 165
MC made about $400,000 in three years of playing StarCraft II. He is doubtlessly the most charismatic player in the history of StarCraft. The list of his titles and achievements wouldn't fit in here even if it was three times shorter. Almost no one is indifferent to him: people love, respect or hate him. Jang Min Chul is the person who knows how to make money on StarCraft. irOn used to be a relatively weak StarCraft: Brood War player in Korea. His rapid success in SC2 created an illusion that all top-tier RTS players could achieve more than MC. For better or worse, it was false, and there was hardly any chance to outdo him. Fir he was earning titles for the oldest Korean SC2 team Old Generations, then he successfully played for SK Gaming for a long time. After his contract with SK had ended, he concentrated on the personal sponsorship, which his manager Min Sik Ko is responsible for now. MC has always been famous both for his aggressive playstyle and aggressive behaviour outside the game: he provokes the opponents and celebrates his victories in a funny way. All of this creates MC's memorable image which allows Boss Toss (the player gave himself this nickname) to be in demand of the large events organisers and journalists. Moreover, MC has really good English skills. Even if MC doesn't show good in-game results, he can make good money participating in large tournaments and PR activities. But if MC is in shape, beware! Jang Min Chul wants to become a millionaire...
Participation in teams
Team

Winners Draws Losers
Awards
Place

Tournament

Prize

Prize fund