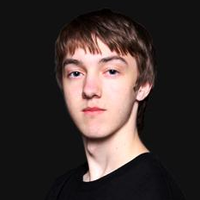 MegaZero
Patrick Glinsman, 25 years USA
1
Silver in tournaments:
North American Challenger League S1
Total matches: 59
MegaZero has been playing League of Legends since the beta release. He debuted in the professional scene in 2012. His team was on top of the 3x3 ladder for four months in Season 1. His main role is Top. He is a winner of the Best Riven NA tournament. TreeEskimo, his brother, also plays competitively and used to be a Dota player.
Awards
Place

Tournament

Prize

Prize fund