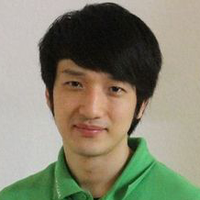 MMA
Mun Seong Won, 31 years South Korea
7
Gold in tournaments:
StarCraft II: NationWars V
HomeStory Cup XII
Fragbite Masters 3 SC2
2014 DreamHack Open: Moscow
WCS 2014 Season 3 Europe
Acer TeamStory Cup Season 3
Acer TeamStory Cup Season 2
2
Silver in tournaments:
2014 WCS Global Finals
WCS 2014 Season 1 Europe
3
Bronze in tournaments:
2015 Global StarCraft II League Season 1
Dragon Invitational Tournament #2
RaidCall ESL Euro Series Winter 2013

Team player
Tollenz Lions
Total matches: 188
He could be the winner of the shortest nickname in the cybersport but after Battle.NET hadn't approved his nickname "M" he stopped at the three letters name "MMA". The resemblance of his name with the famous kind of mixed martial arts isn't a coincidence – MMA is a great fan of this kind of sport. Though MMA can easily compete with sportsmen of martial arts with number of his fans. He gained his popularity just from the start of his career in 2011 and received a nickname "Son of Boxer" because of serious influence of player Boxer on his gaming style. With Boxer's game style MMA was getting stronger with time. Being one of the oldest players MMA constantly showed good reaction and multi task simultaneously playing aggressively in different directions. Despite the number of gained titles and especially important GSL, IEM Kiev and WCS Europe, the terran player is memorable not only for his victories but also incidents. MMA accidentally destroyed his own Command Center in a second losing his advantages but his American opponent IdrA didn't know about it and rage-quited after three minutes. Though such victories can hardly be considered as his signature – MMA never leaves to his opponents any chances!
Participation in teams
Team

Winners Draws Losers
Awards
Place

Tournament

Prize

Prize fund
See also