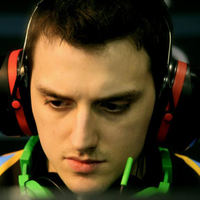 Mokatte
Konrad Kukier, 31 years Poland
1
Bronze in tournaments:
SCAN EUW Winter Invitational
Total matches: 19
Mokatte has been playing League of Legends competitively since 2011. His main role is Jungle. He is well-known for his excellent Kayle play. Mokatte achieved the most with MeetYourMakers in Season 3 by qualifying for the EU LCS Summer Split 2013. He is the captain for MeetYourMakers. His brother Makler is also an eSports player, and they are members of the same team.
Awards
Place

Tournament

Prize

Prize fund